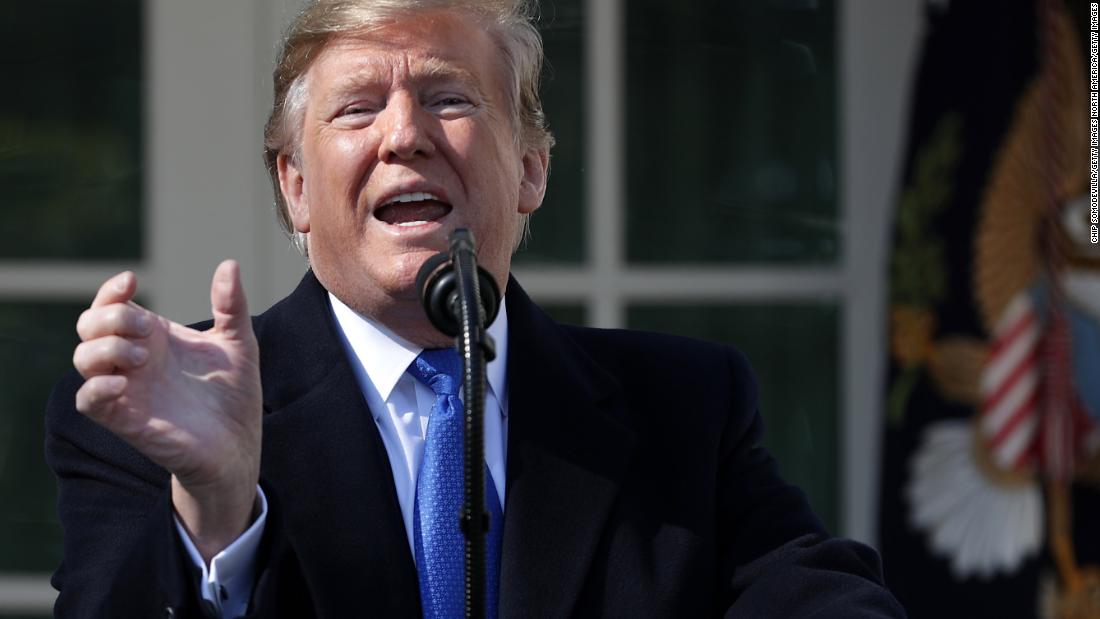 (CNN)On Friday, President Donald Trump declared a national emergency because, as he put it, there's a "national security crisis on our border" marked by "an invasion of our country with drugs, with human traffickers, with all types of criminals and gangs." With that type of calamity bearing down on our nation, you would expect Trump to be laser focused on the threat in the days that followed.
He
first tweeted
Sunday morning, "Nothing funny about tired Saturday Night Live on Fake News NBC! Question is, how do the Networks get away with these total Republican hit jobs without retribution? Likewise for many other shows? Very unfair and should be looked into. This is the real Collusion!"
Then four minutes later, he
tweeted
in all caps — telling us how he apparently now views the iconic comedy show as part of those threatening our nation: "THE RIGGED AND CORRUPT MEDIA IS THE ENEMY OF THE PEOPLE!"
And then there was this line by Baldwin that may have unnerved the thin-skinned Trump, because it so closely mirrored his own life: "In conclusion, this is a total emergency, a five-alarm blaze, which means I have to go to Mar-a-Lago and play some golf." Trump is at Mar-A-Lago this weekend.
My hope is that members of the media who interview Republican members of Congress in the next few days ask them point blank whether they would support Trump's "retribution" and potential investigations into how SNL and other comedy shows create their shows. It is important Republicans make it explicitly clear that Trump's war on freedom of expression is wrong.
But I bet many Republicans will skirt the issue — responding with "no comment" or playing to their base by saying Hollywood has long been biased against the right. In either case, they will be emboldening Trump's attacks on the media at large.
I worked on the production team at "SNL" for eight seasons, at a time when the show comically filleted Bill Clinton and George W. Bush. But never did either of them publicly complain the comedy was unfair. They understood that political comedy is part of the fabric of this nation — even when they were the target of the jokes.
If Trump does nothing more than take to Twitter to slam "SNL" for its jokes about him, these attacks must still be called out. Why? Because they are more than just wrong — they are un-American.
Read more: https://www.cnn.com/2019/02/17/opinions/snl-trump-emergency-declaration-obeidallah/index.html