Bella Hadid isn't going to let sickness prevent her from being a top model!
On Thursday during Paris Fashion Week, Gigi Hadid's sister posted the (above) pic on Instagram Story revealing she has a 101 fever!
The 22-year-old wrote:
"101 fever is not cute when walking a runway."
Being the professional that she is, the fashionista star STILL dominated the runways, looking fab as usual!
Bella closed the Off-White Fall 2019 show in a gray and yellow checkered ensemble, and on top of being the last look of the Redemption presentation, she appeared in SEVERAL sexy looks.
On Friday, the model updated followers when she showed off her various medications on Insta Story, writing, "I WILL SURVIVE!!!"
As seen here: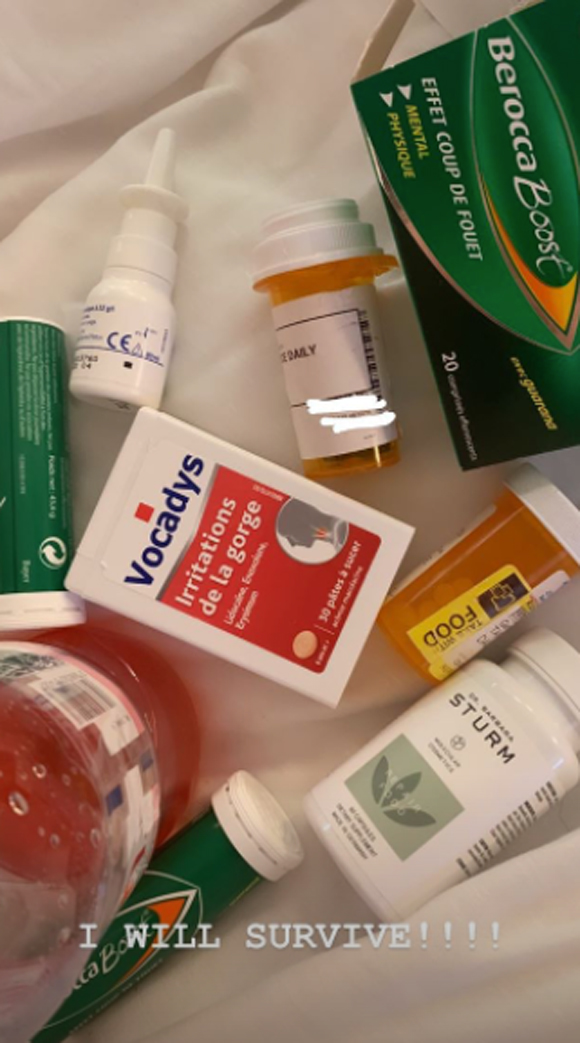 Feel better, girl!
[Image via Bella Hadid/Instagram.]